Easy, 4-ingredient vegan parmesan cheese that's perfect on top of pastas, pizza, and anywhere you'd usually use parmesan cheese!
Ingredients
¾ cup raw cashews
3 Tbsp nutritional yeast
¾ tsp sea salt
¼ tsp garlic powder
Instructions
Add all ingredients to a food processor and mix/pulse until a fine meal is achieved. Store in the refrigerator to keep fresh. Lasts for several weeks.
I love vegan parmesan on top of chilaquiles, vegan pizza, breadsticks, pastas and gratins. It's also a great addition to vegan meatballs and can be converted into Mexican cheese 3 ways!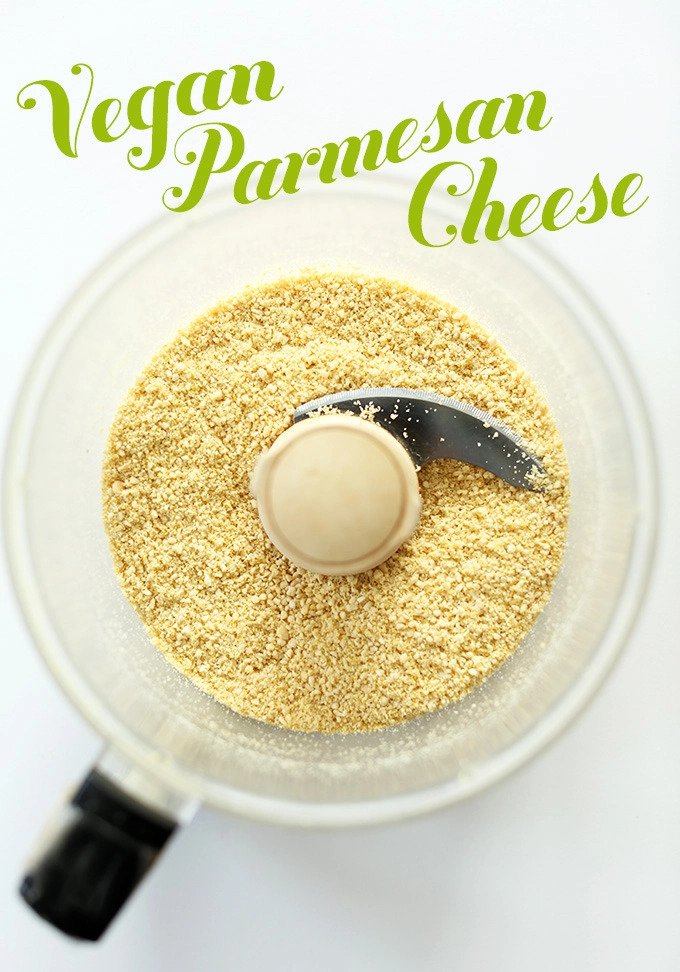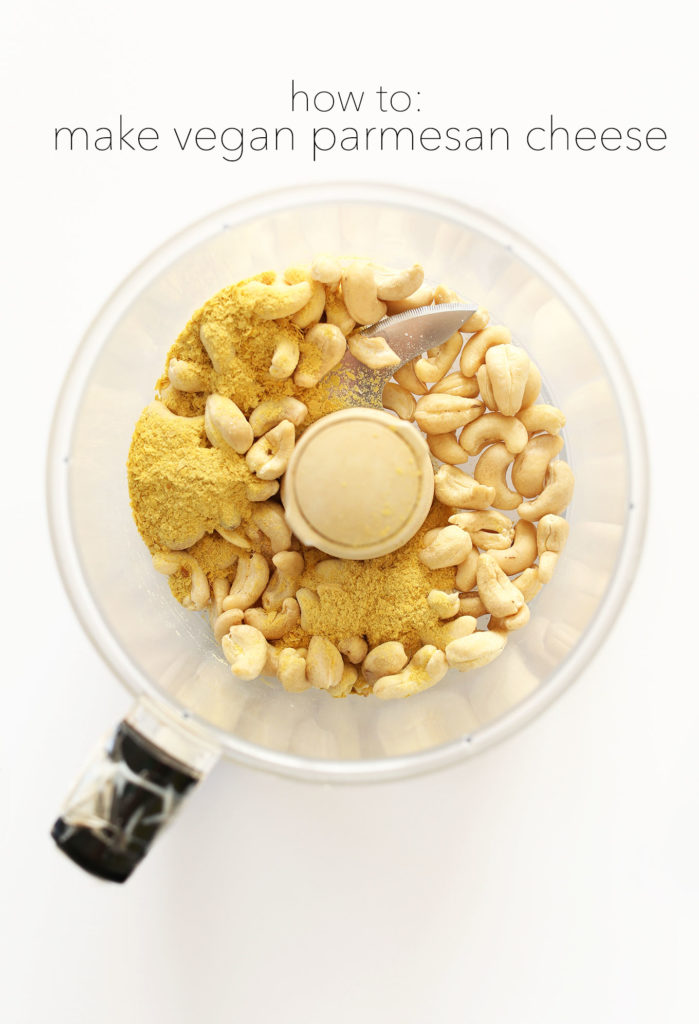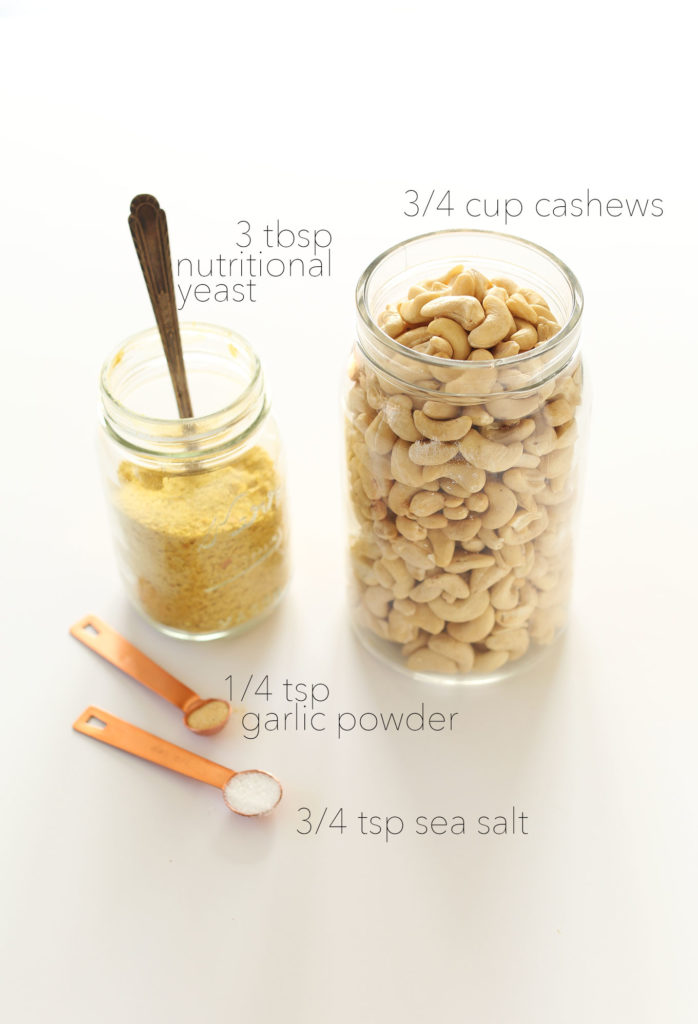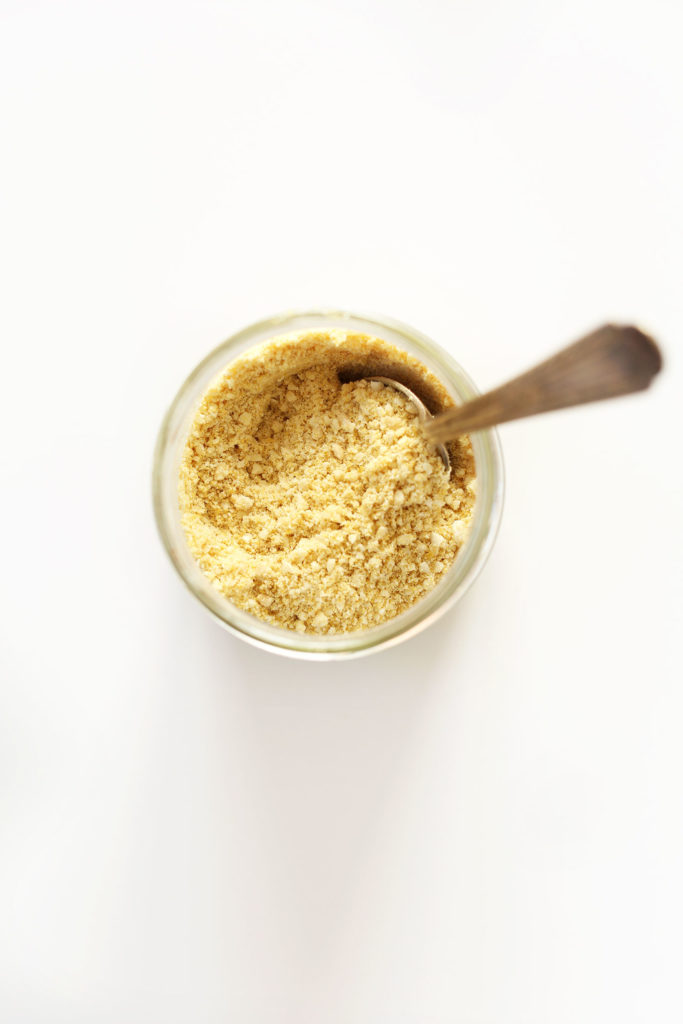 Video
Link: https://minimalistbaker.com/how-to-make-vegan-parmesan-cheese