Ingredients
2 (10 oz) containers cherry tomatoes, halved
6 garlic cloves, minced
2 tablespoons olive oil
1 teaspoon kosher salt
2 teaspoons fresh cracked black pepper
Instructions
Preheat oven to 190°C / 375°F.
In a medium bowl, toss together tomatoes, garlic, olive oil, salt and pepper. Transfer to a baking sheet and spread into an even layer.
Bake for 20-25 minutes, or until tomatoes are soft and very fragrant.
Eat immediately standing over the sink with a kitchen fork… or on top of your favorite pasta or pizza!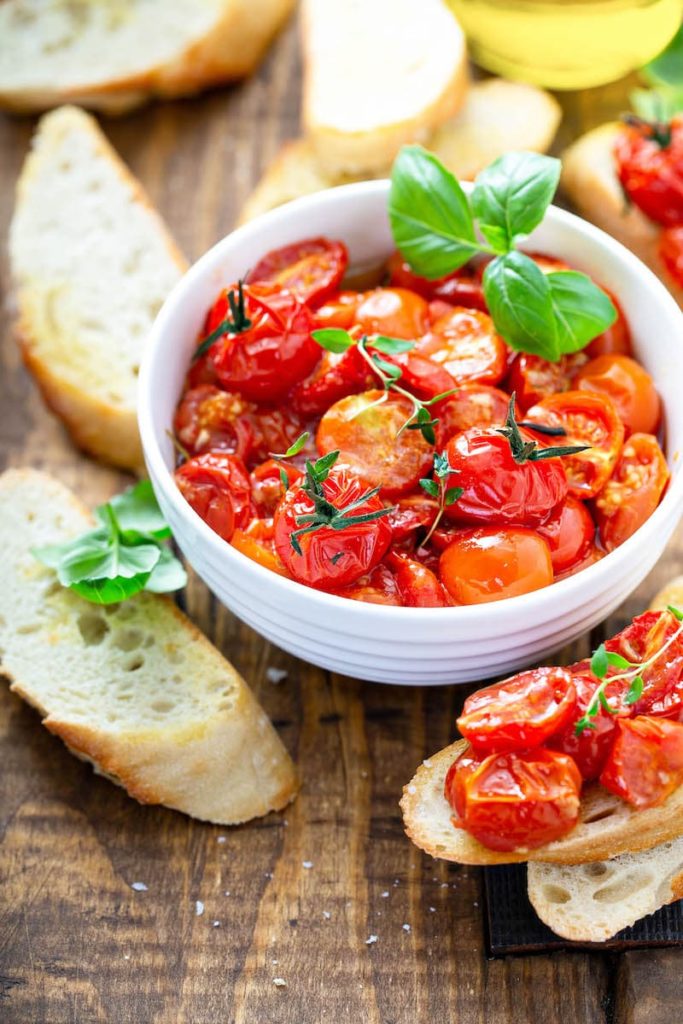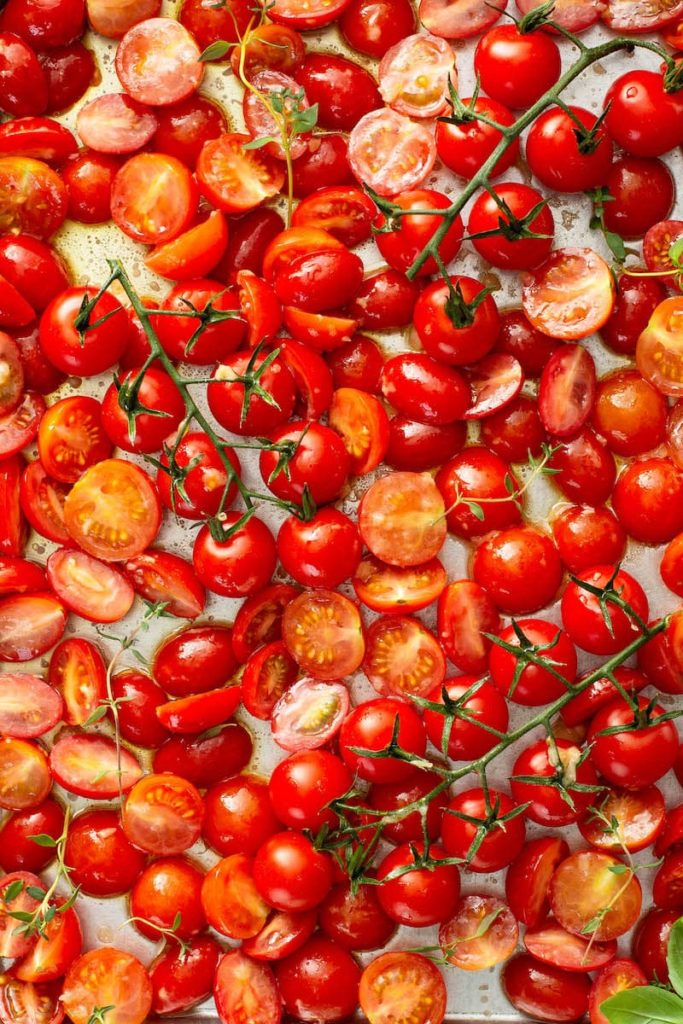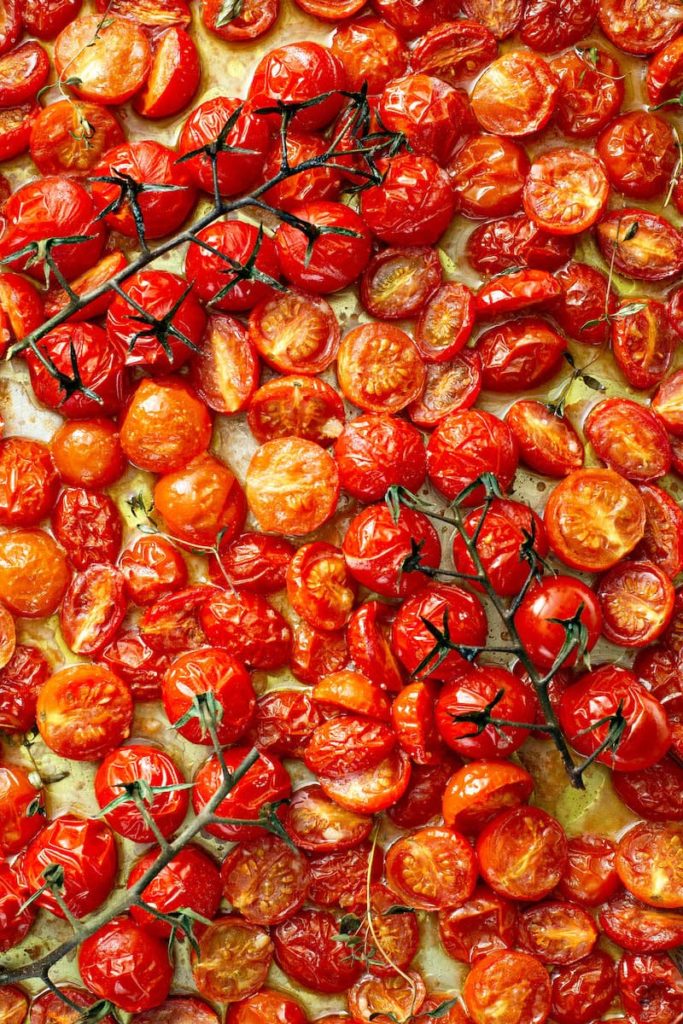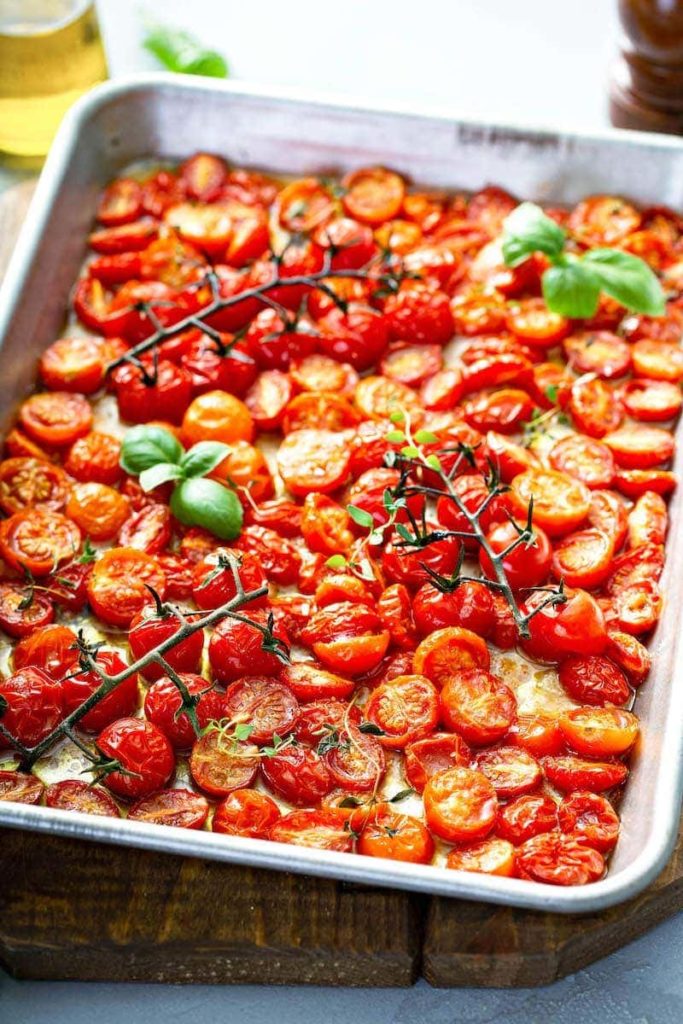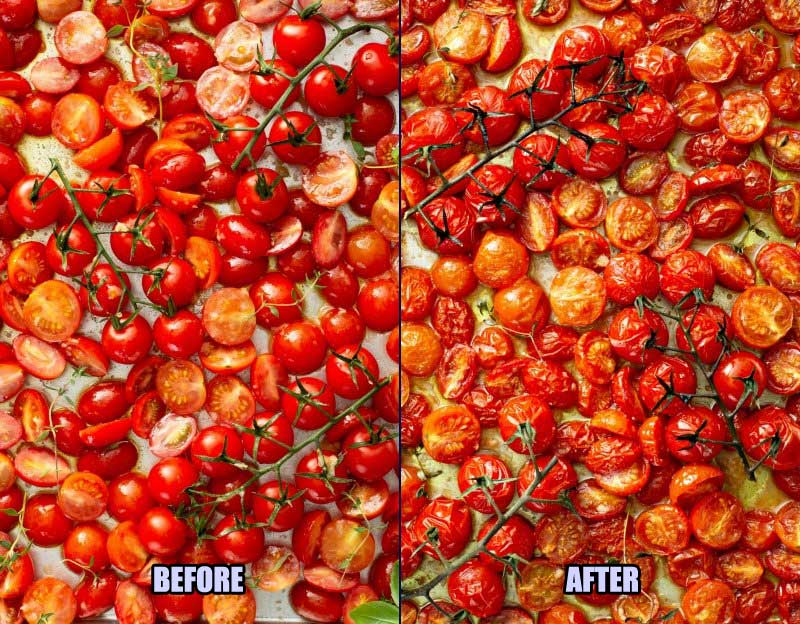 Link: https://thenovicechefblog.com/garlic-roasted-cherry-tomatoes/