Ingredients:
For Serving:
Black Pepper
Chopped Chives
Fried Tomatoes
Sliced Avocado
Video: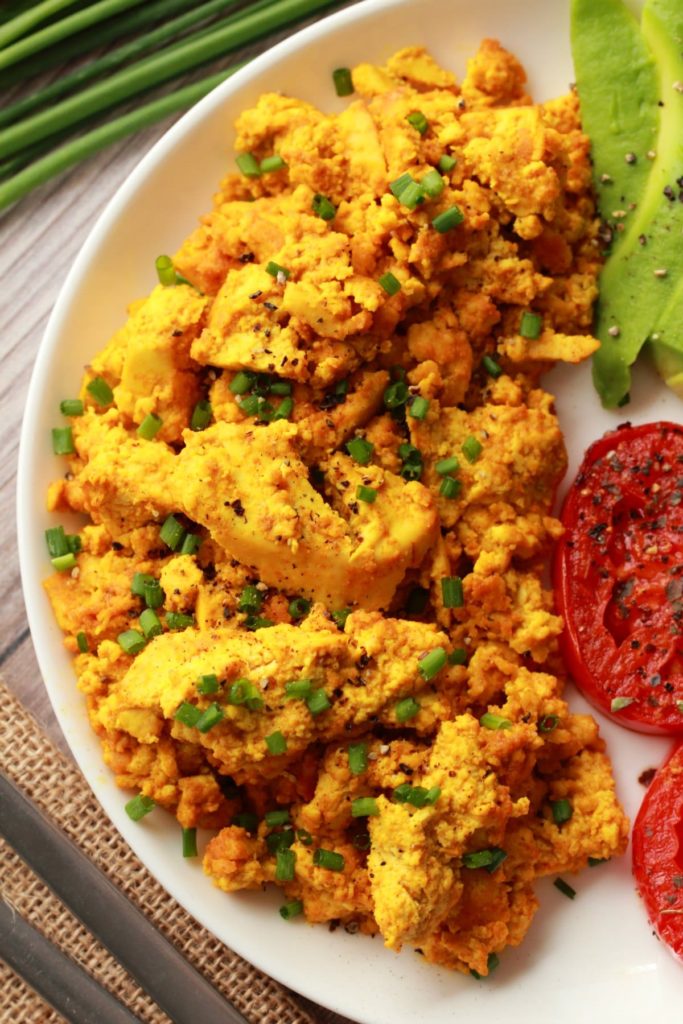 Instructions:
Mash the tofu with a fork but leave some nice big chunks.
Add the nutritional yeast, turmeric, paprika, dijon mustard, garlic powder, black salt and onion powder to a bowl. Then add the soy milk and whisk it in so you have a nice sauce.
Add the vegan butter to a frying pan and heat until hot. Add the tofu and fry it until lightly browned, being careful not to break it up too much when moving it around the pan.
Add the sauce and fold it in. Fry it until you've achieved desired consistency, the tofu will absorb the sauce so you can have it as wet or as dry as you like.
Top with some black pepper and chopped chives and serve with some fried tomatoes and sliced avocado.