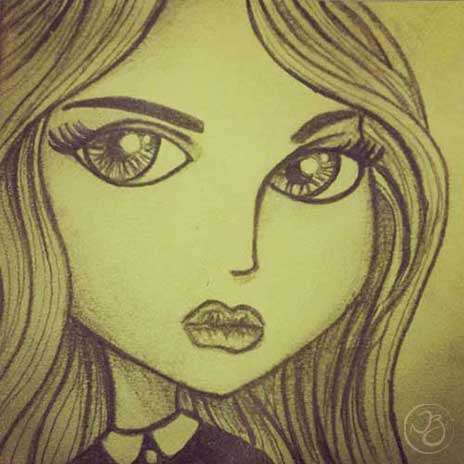 Original ➡ Outline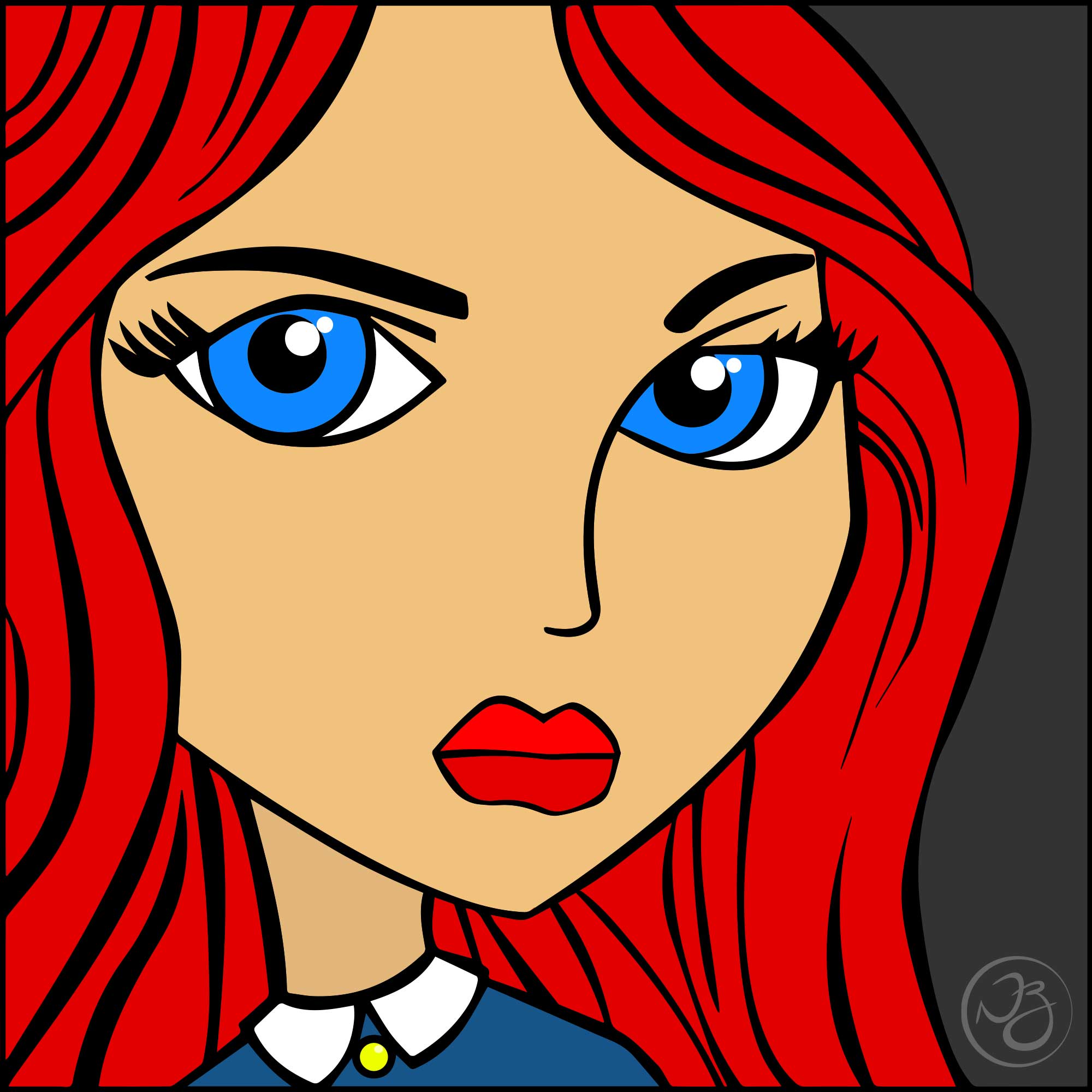 Outline ➡ Colour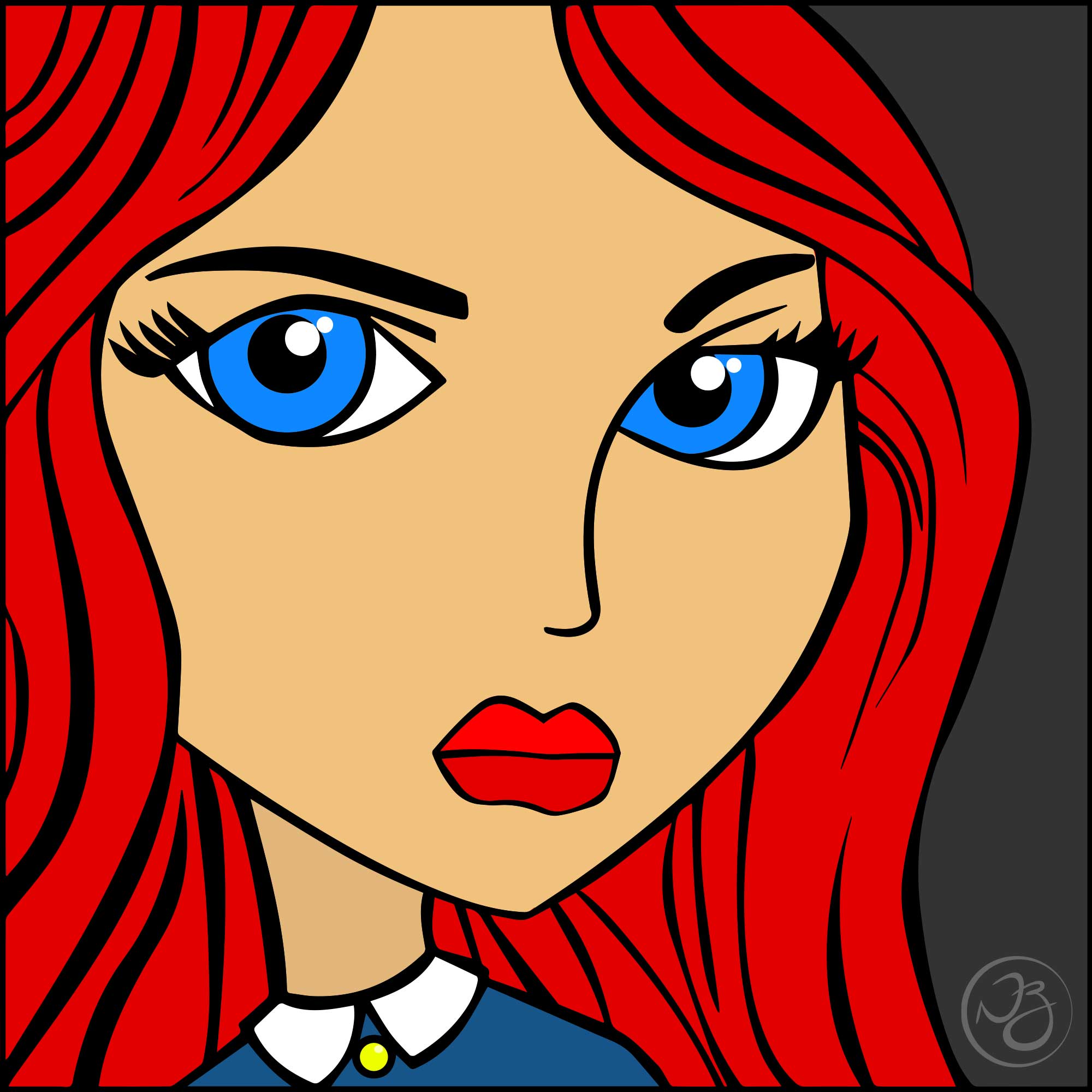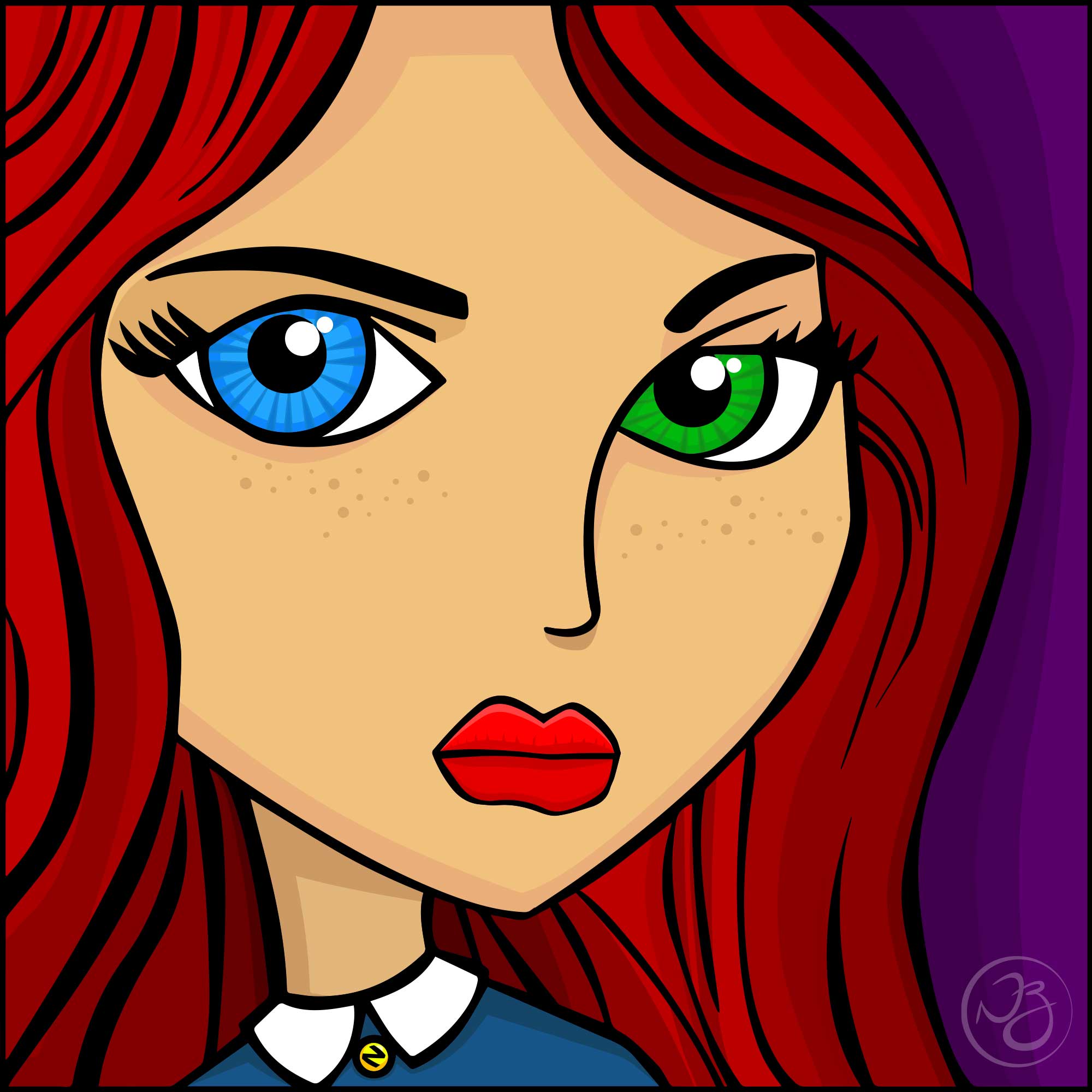 Colour ➡ Latest
This was the twelfth sketch in the Post-It series, with some colour treatment & slight tweaking of her dimensions.
Their original name was "Cerulean Vermillion" ("Deep Blue / "Brilliant Red") but Number Twelve makes for a better backstory, which I've loosely based on the Synth characters from the BBC series, Humans (particularly Mia).
In the latest version I've decided to get a little more creative (despite the boring renaming 😜) and gave Number Twelve heterochromia (different coloured eyes).
Originally Drawn July 22, 2013 | Instagram