This is by far the best vegan bacon out there. I have tried many different types and this is by far the crispiest, meatiest vegan bacon out there.
Ingredients
8-10 pieces rice paper
4 Tbsp nutritional yeast
1 Tbsp garlic powder
4 Tbsp olive oil
6 Tbsp tamari (or soy sauce if you don't have tamari)
½ tsp liquid smoke (you can also sub 1 Tbsp bbq sauce if you do not have access to liquid smoke)
1Tbsp maple syrup
½ tsp ground black pepper
½ tsp of smoked paprika
1½ tsp mushroom seasoning or MSG
Instructions
Preheat the oven to 400F.
Prepare 2 baking sheets with sheets of parchment paper.
In a bowl, whisk together all the ingredients except the rice paper. This will become your marinade. Transfer it to a lipped plate or casserole dish wide enough for the rice paper.
Place one sheet of rice paper on to the marinade, and flip. Make sure its coated and starting to soften slightly.
Place onto a cutting board. Dip a second sheet of rice paper, and place on top of the first.
Now using a pizza cutter, cut rice paper into thicken bacon-like strips.
Repeat technique with remaining rice paper until the baking sheet is filled, whisking the marinade every so often to prevent separation.
Bake for about 7 to 8 minutes, until crisp.
The strips burn easily, so keep an eye on the baking sheet and remove from sheet right away.
You can store leftover rice paper bacon in an airtight container at room temperature for up to 3 days, or in the fridge for a few weeks.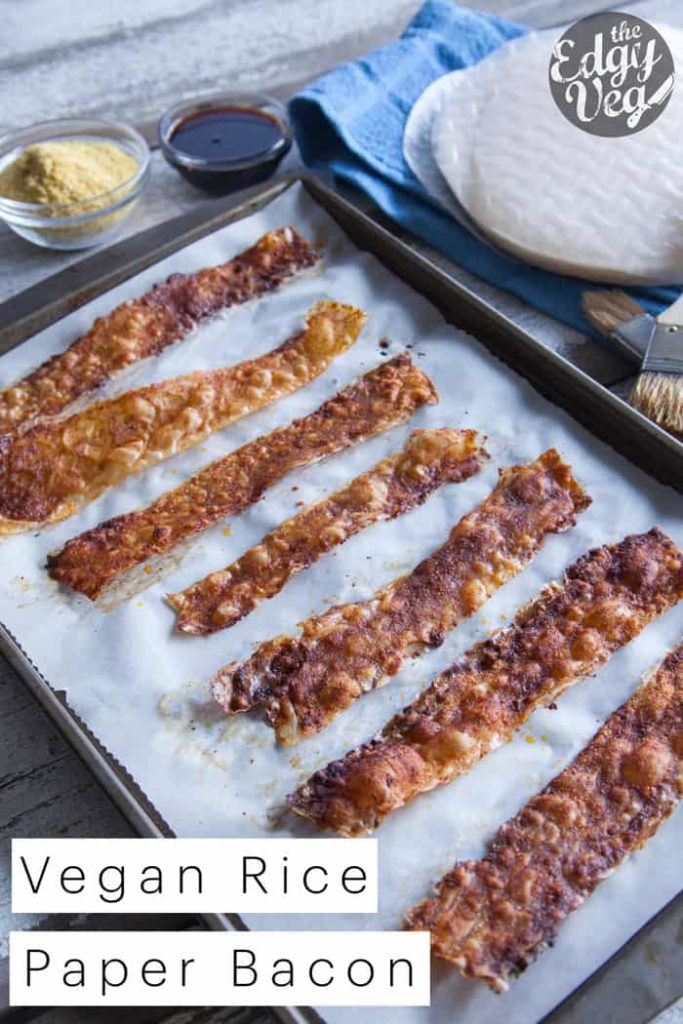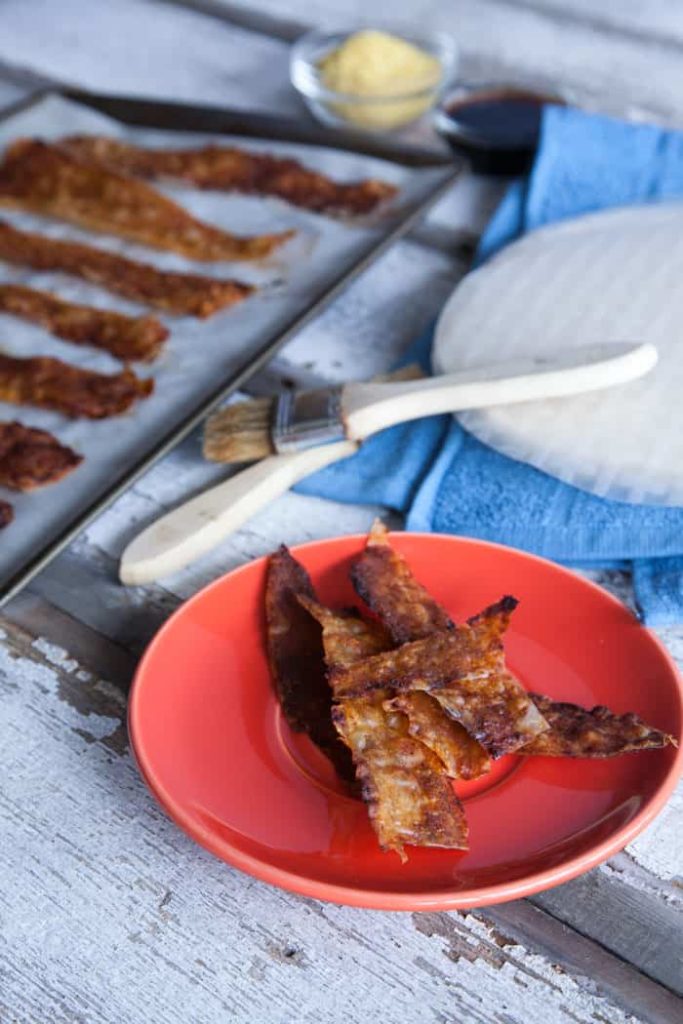 Recipe: https://www.theedgyveg.com/2016/05/30/vegan-bacon-make-vegan-bacon-using-rice-paper/