Ingredients
1 package Extra Firm Tofu
For the Flour
½ cup Spelt Flour {Any flour of preference-I also use Garbanzo/Chickpea Flour}
For the Wet Batter
½ cup Plant-Based Milk
1 teaspoon Arrowroot Powder (sub. tapioca starch 1:1)
For the Dry Batter
½ cup Panko Bread Crumbs
1 teaspoon Garlic Powder
½ teaspoon Onion Powder
½ teaspoon Paprika
½ teaspoon Dried Oregano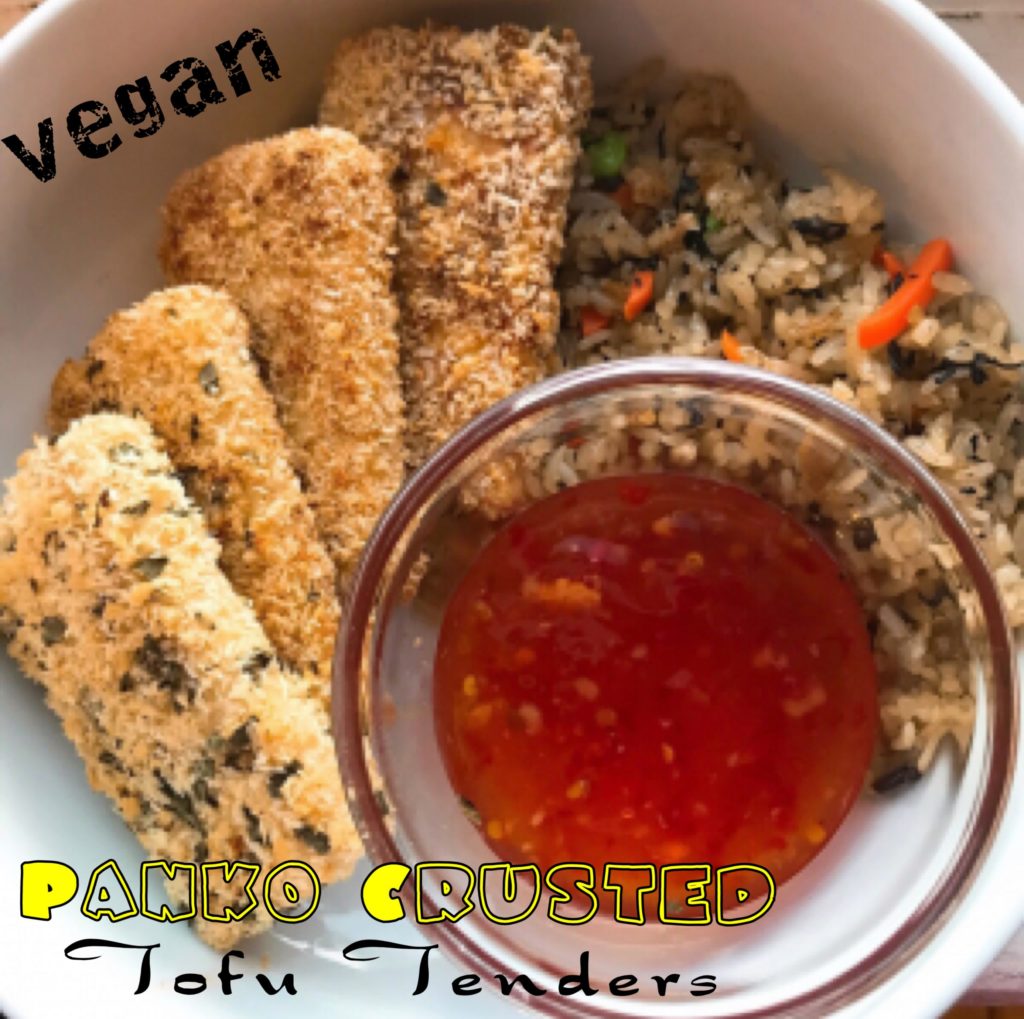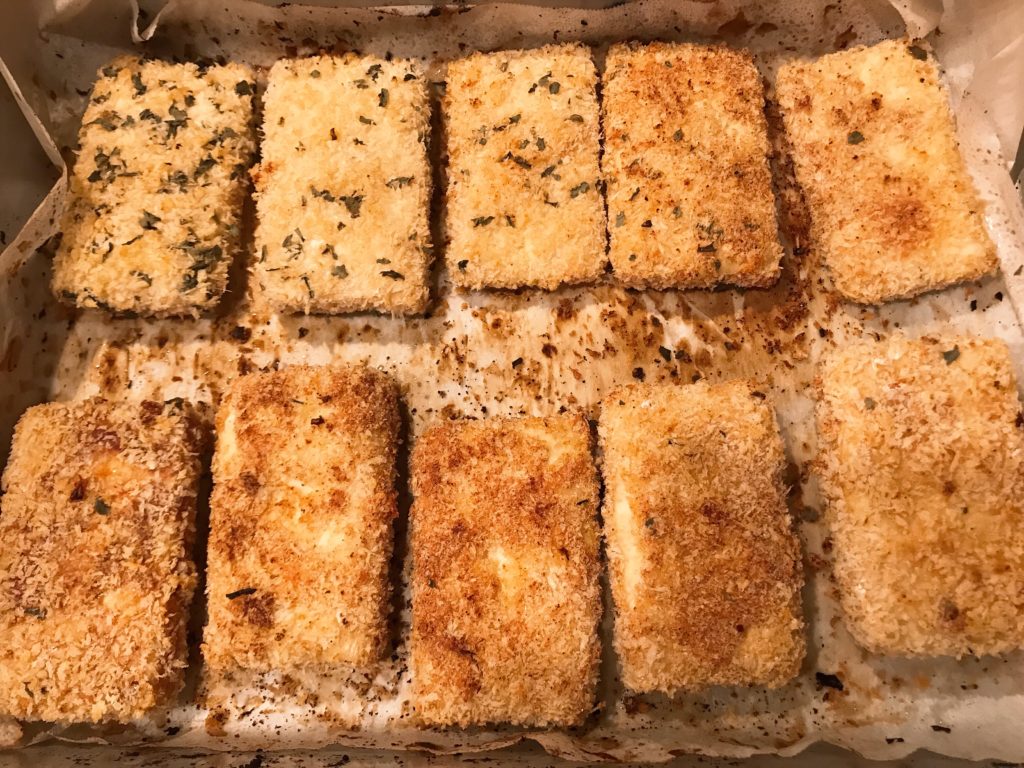 Instructions
To begin, start by draining the tofu. Squeeze the tofu and rid it of as much water as you can with your hands with little pressure. Next, wrap the tofu in a dish towel and then place a heavy dinner plate on top as a press. Let it press a good 15-20 minutes before using the tofu in this recipe.
Preheat the oven to 218°C/425°F. Grab a baking sheet and line it with parchment paper & set aside. Slice the tofu into 12 slices. Wrap in paper towels again & press to remove the remaining liquid.
Next, arrange your dipping stations into three shallow bowls. First bowl-Flour. Second bowl-milk & arrowroot powder. Third- panko with nutritional yeast, garlic & onion powder, paprika & oregano or chili powder.
Then, dip the sliced tofu in flour then milk, then flour again, then milk once again. Finally dredge tofu in panko. Arrange tofu on prepared baking sheet. Repeat until all tofu is breaded.
Spray tofu tops with coconut oil spray (helps them crisp up nice and golden). Put baking sheet in oven & bake 20 minutes. Remove from oven, flip tofu & bake another 20 minutes.
Remove from oven let cool & serve with choice of dip!
Link: https://mamawentvegan.com/recipe/vegan-crispy-breaded-baked-tofu-tenders/