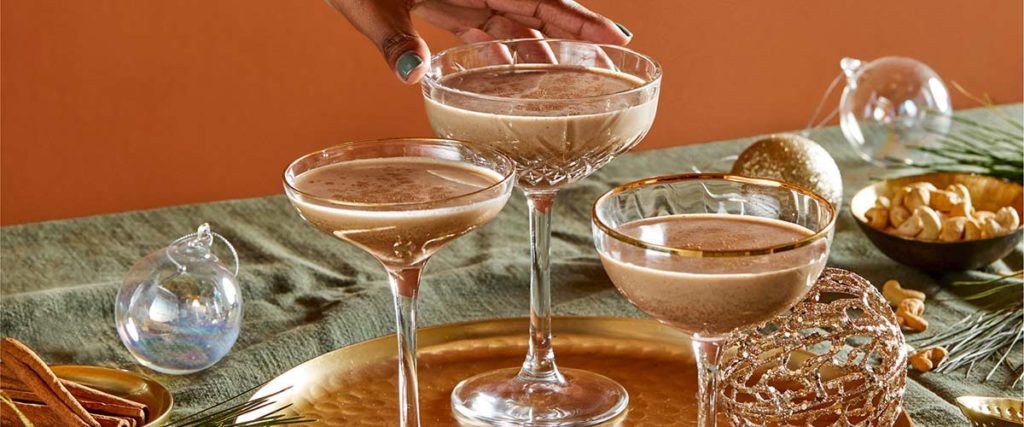 Ingredients:
440 ml light coconut milk
65 g raw cashews
¼ cup (60 ml) cold water
45 ml maple syrup [or date syrup]
½ teaspoon ground cinnamon
¼ teaspoon ground nutmeg
¼ teaspoon ground cloves
Directions:
Place all ingredients into the Vitamix container in the order listed and secure the lid.
Start the blender on its lowest speed, then quickly increase to its highest speed. Blend for 30 seconds or until desired consistency is reached.
Chill eggnog thoroughly to allow flavors to combine. Stir before serving adding a sprinkle of ground nutmeg on top immediately before serving.
Note
Add 60ml of brandy, cognac, or bourbon for a spiked version. Any milk alternative can be substituted for the coconut milk for another variation of this recipe.