Ingredients:
12 baby Carisma potatoes
2 tomatoes, diced
2 carrots, grated
2 tablespoons tomato paste
1 tablespoon Sriracha sauce (adjust according to your spice preference)
2 garlic bulbs, minced
1 cup textured vegetable protein (TVP)
1 cup panko crumbs
1 tablespoon Italian herbs & spices
2 tablespoons nutritional yeast
Salt and pepper to taste
2 tablespoons olive oil
Instructions:
Preheat your oven to 400°F (200°C).
Wash the baby Carisma potatoes thoroughly and pat them dry. Using a small knife, cut a small slit lengthwise along the top of each potato, creating a pocket for the filling. Place the potatoes on a baking sheet lined with parchment paper.
In a medium-sized bowl, combine the diced tomatoes, grated carrots, tomato paste, Sriracha sauce, minced garlic, and TVP. Mix well until all the ingredients are evenly combined.
In a separate shallow bowl, combine the panko crumbs, Italian herbs & spices, nutritional yeast, salt, and pepper.
Take a spoonful of the TVP filling mixture and stuff it into each slit of the baby potatoes, pressing it down gently. Repeat until all the potatoes are stuffed.
Drizzle the olive oil over the stuffed potatoes, ensuring they are evenly coated. Then, take each stuffed potato and roll it in the panko crumb mixture until it is fully coated. Place the coated potatoes back on the baking sheet.
Once all the potatoes are coated and back on the baking sheet, transfer them to the preheated oven. Bake for 25-30 minutes or until the potatoes are golden brown and crispy on the outside.
Remove the potatoes from the oven and let them cool for a few minutes before serving. Garnish with fresh herbs, if desired.
Preparation time: Approximately 20 minutes.
Cooking time: 25-30 minutes
Total time: Approximately 45-50 minutes.
This recipe is 100% AI Generated.
Recipe: ChatGPT
Images: Midjourney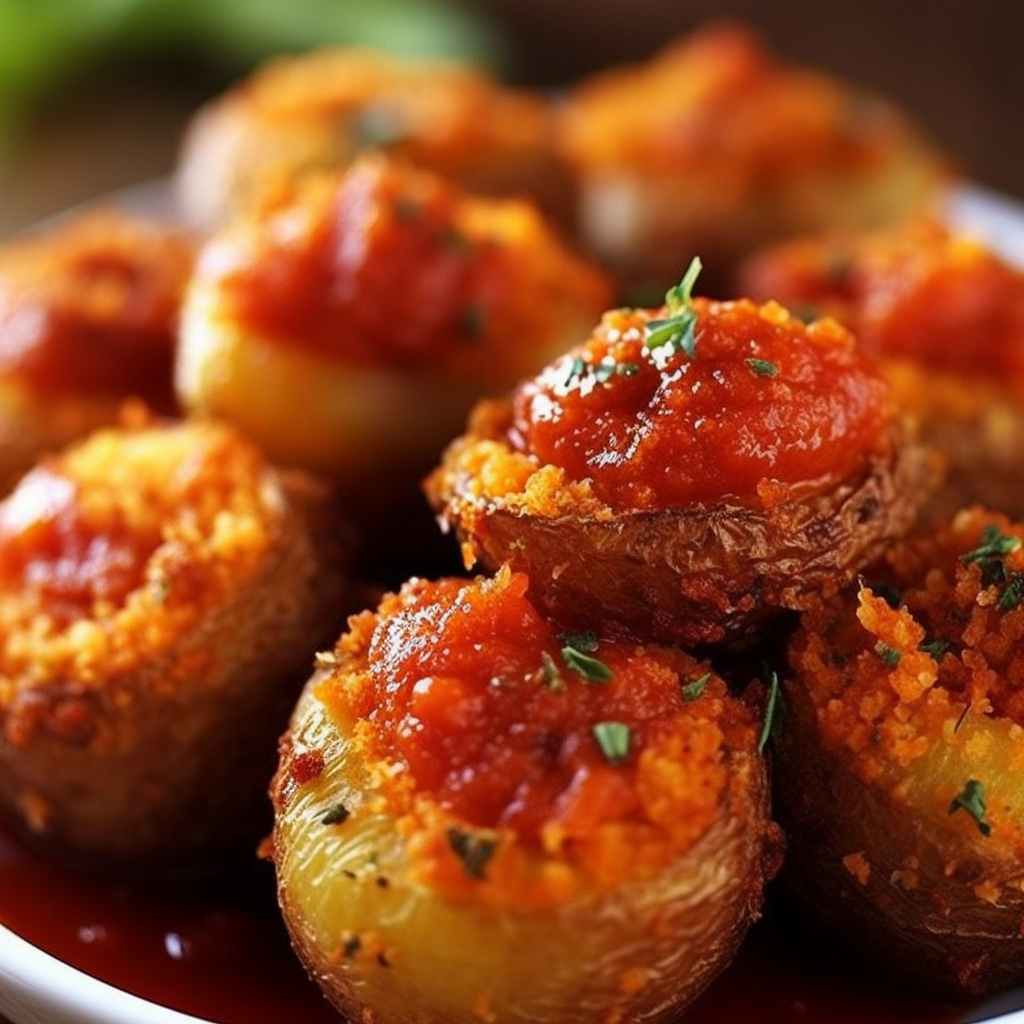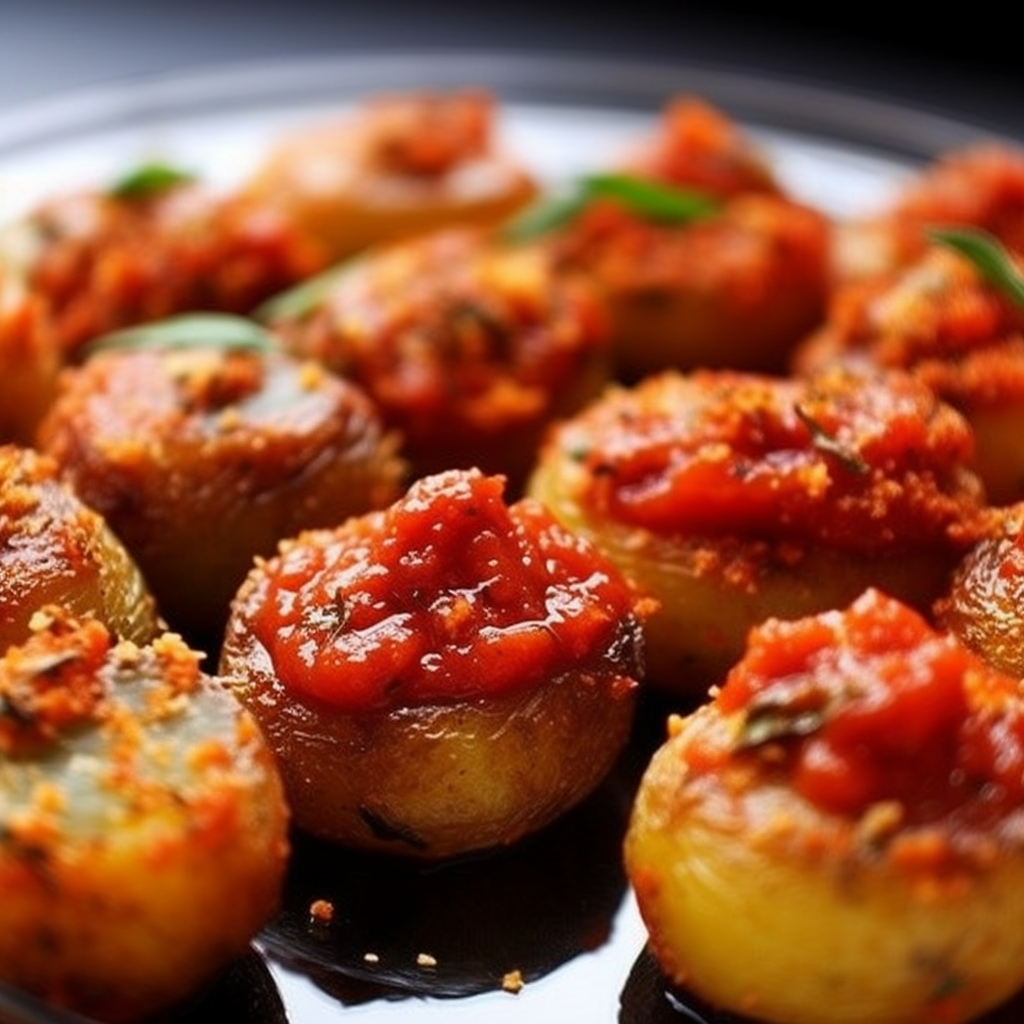 Nutritional Information (per serving, assuming 4 servings):
Calories: Approximately 375
Total Fat: 10g
Saturated Fat: 1.5g
Cholesterol: 0mg
Sodium: 340mg
Total Carbohydrates: 55g
Dietary Fiber: 9g
Sugars: 9g
Protein: 20g
Please note that the nutritional information provided is an estimate and may vary based on the specific brands of ingredients used and any modifications made to the recipe.