Ingredients
1 cup long-grain brown rice
---
Step 1: Prep your rice
Measure out your long-grain brown rice and rinse it under running water (I use a strainer for easy transferring). Then add the rice into a large microwave-safe bowl. I like to use glass so I can see the rice during cooking. Also, when you pick a bowl take into account that the rice will expand during cooking, so it needs to be large enough for the rice to potentially double in size. Add in the water, and make sure to flatten the top of the rice so it cooks evenly.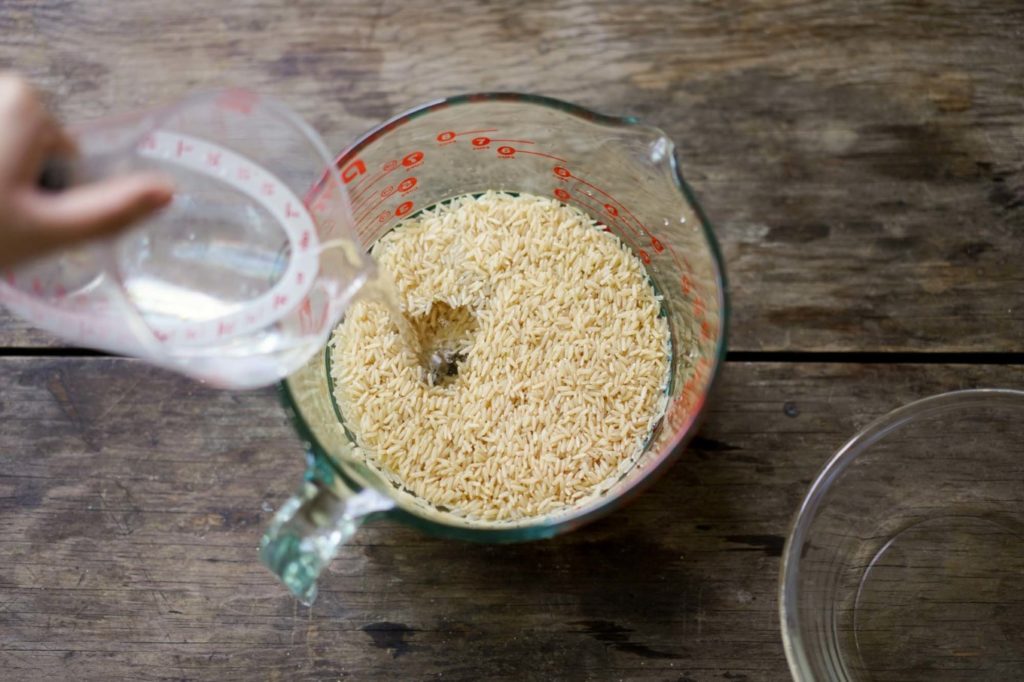 ---
Step 2. Microwave on high, uncovered
Then place the bowl in the microwave and cook for 10 minutes on the highest power. For my microwave, this is level 10.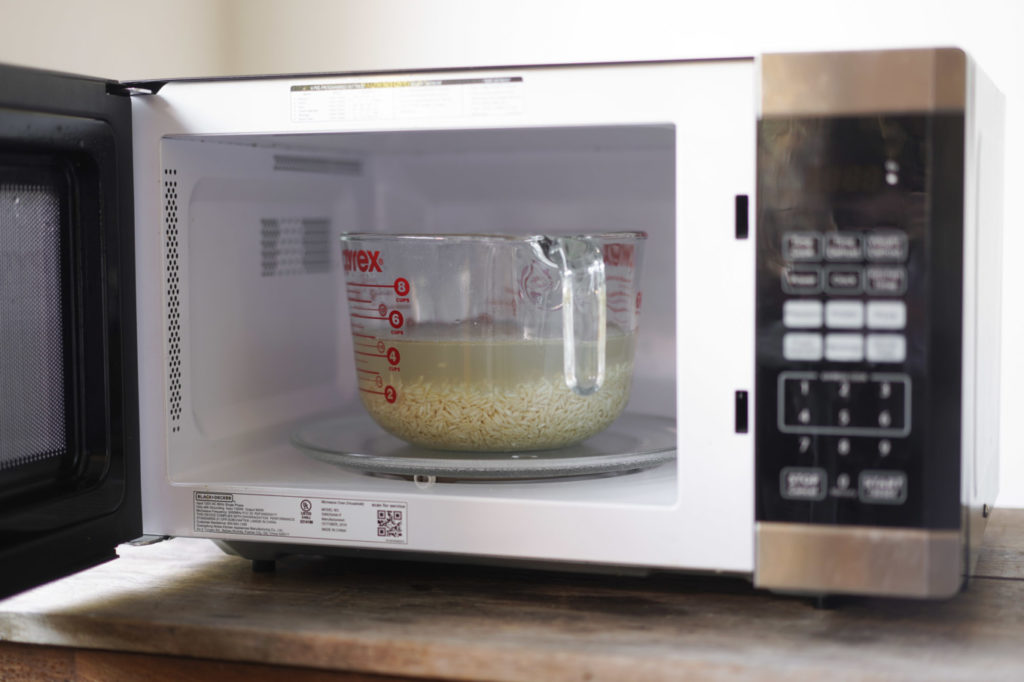 ---
Step 3. Microwave on medium, covered
After 10 minutes, you can open the microwave and look at your rice. Don't be alarmed if there is still a large amount of water. Brown rice takes a lot of water when cooking and it will suck this up in the next cooking time frame. At this point, the water level should be at about ½ to one inch above the rice. Take a dish towel and cover the rice bowl and continue to cook for another 15 minutes but on medium power. For my microwave, this is level 5.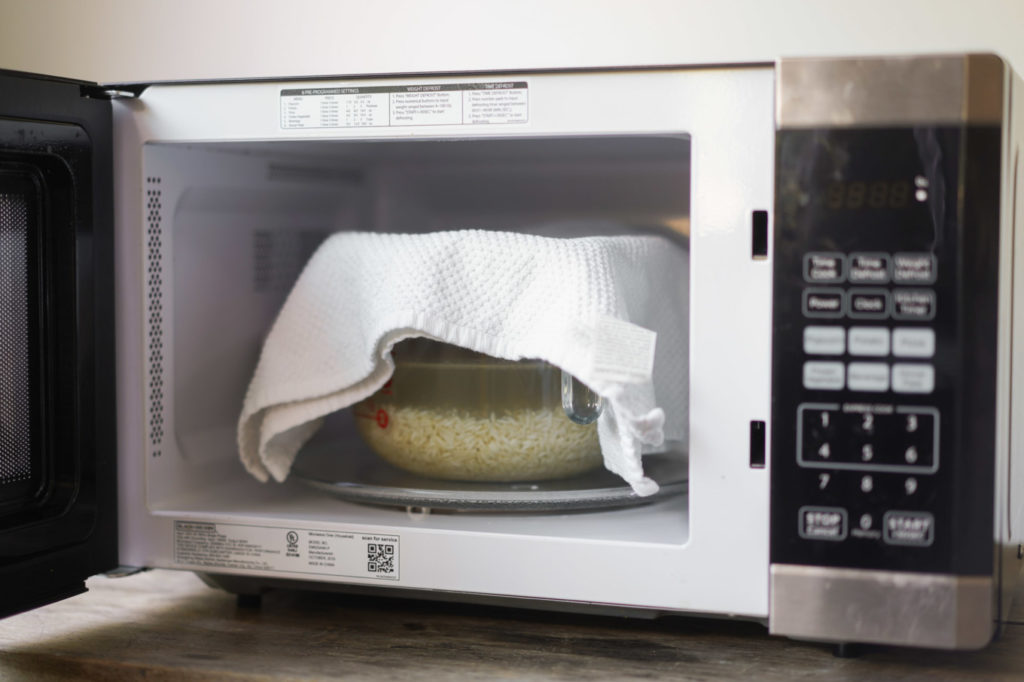 ---
Step 4. Rest, covered
After it's done cooking, do not open the microwave. Let the rice rest in the microwave for an additional five minutes so that it can continue steaming, soak up some more moisture, and plump up more.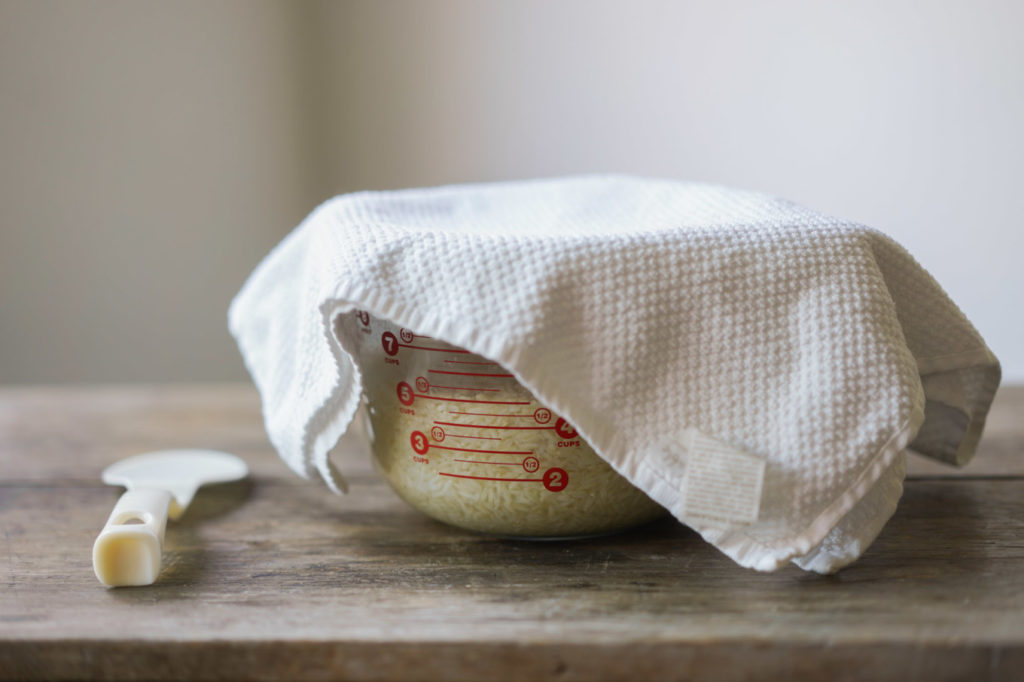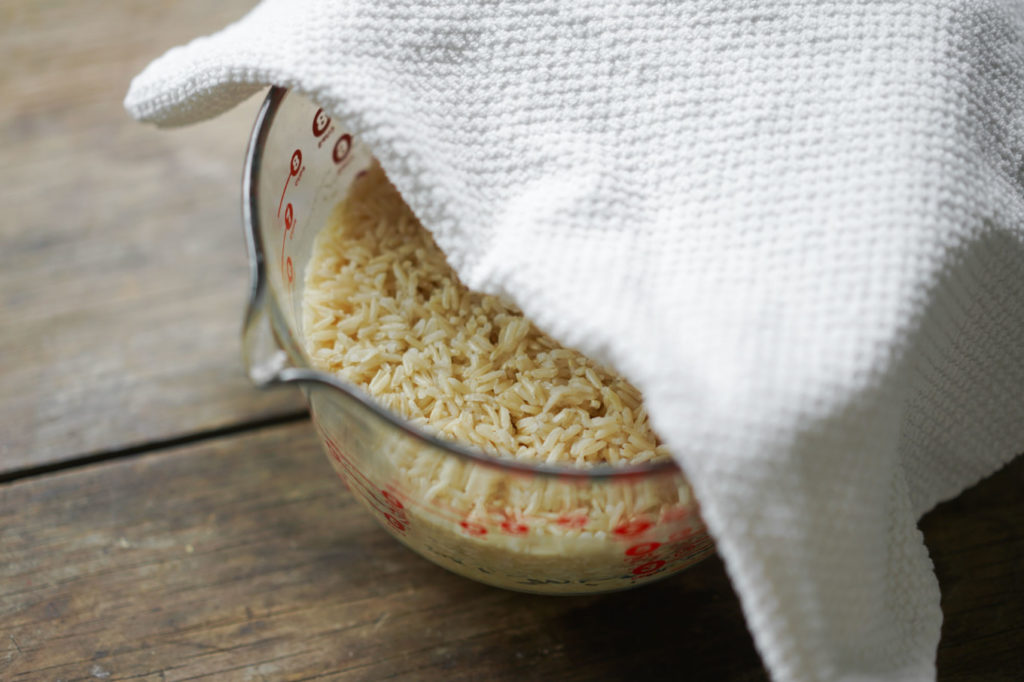 ---
Step. 5 Fluff and serve
Take a rice paddle or fork and fluff your rice to make sure all the grains are cooked and plump. The rice grains should still be intact (this is how you know it's not overcooked because they aren't mushy).
Serve the rice as is or you can also place it in the fridge for a week. To reheat the rice, just drizzle a little water on top before placing it back into the microwave for as many intervals of 30 seconds as needed (1 or 2 rounds usually does the trick for me).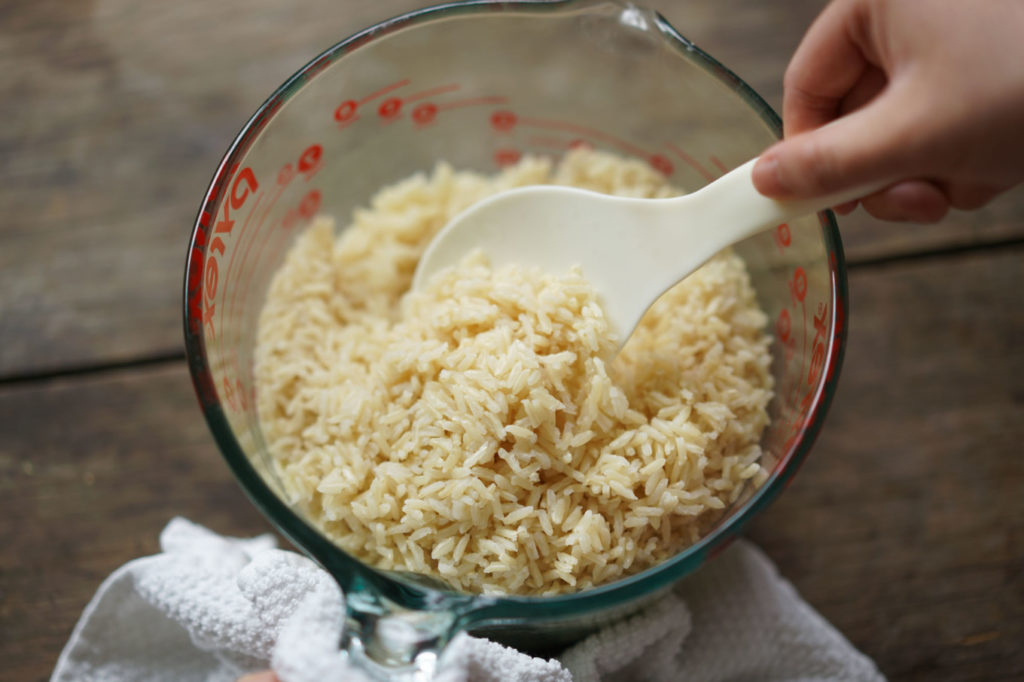 ---